Day 1 :
Keynote Forum
Professor
Time : 10:00 AM-10:45 AM

Biography:
Lissy Ann Puno has extensive experience practicing in the region as a Counseling Psychologist. She is the co-founder of the International Counseling and Psychology Centre in Singapore. She offers counseling and psychotherapy across the developmental stages as well as gives talks, trainings and workshops covering a variety of relevant topics promoting psychological wellness. In 2016, she released her first book entitled "Affairs Don't Just Happen" which focuses on how to protect, repair and recover your relationship from infidelity.
Abstract:
Relationships and marriages have increasingly been faced with challenges of boredom, disillusionment and infidelity. Couples are finding themselves faced with the threat of ending the relationship sooner and find themselves at a loss on how to strengthen their relationships. Extra relational and extra marital affairs have been increasingly on the rise. Why has it gotten out of control? When is it out of control? An understanding of the stages of the love relationship is crucial. The theory of how the unconscious pull of attraction can eventually lead to disillusionment that creates vulnerability towards infidelity. What creates the attraction between two people? Why feel a pull towards one versus the other? This period of vulnerability can be setting up the stage for an affair amidst the current trend of relationships being disposable and replaceable. Patterns of behavior amidst emotional turmoil will be identified as one may find themselves trapped in the web of intrigues, deception, shame and betrayal that comes with affair discovery. The pain, hopelessness and helplessness during this time may also lead to ineffective behavior. Discover ways to nurture a relationship back into trust, safety and commitment through effective relational skills versus destructive and ineffective coping actions The 8 C's towards a mature and healthy relationship will be highlighted. What type of support do couples need at this time to maintain a connected relationship through a longer life span? The role of a couple's therapist is challenged and expanded as the relationship becomes the client and not the two individuals existing in two different worlds. Current trends in dialogue and communication skills will be introduced.
Keynote Forum
Doctor
Time : 10:45 AM-11:30 AM

Biography:
Consultant Radiologist in MRI department Nanavati Superspeciality Hospital, Mumbai. Consulting Radiologist at Sunridges Hospitals, MumbaiTeleradiology consultant for Acuscan Imaging Centre, Manjeri Diagnostic centre, Kerala, Lotus Imaging Centre khargarh, Vidhi Diagnostics, Rajnandgaon and Nucleus Diagnostics, Lagos.
Abstract:
Glioblastoma multiforme is one of the commonly seen primary malignant brain neoplasm in adults. The current standard of management is surgical resection followed by radiation therapy and adjuvant Temozolomide chemotherapy. This approach has been proven to improve the overall post treatment survival. In addition, in 2009, bevacizumab for recommended for recurrent glioblastoma. With the change in treatment regime there has been introduction of a new concept of Pseudo-progression and Pseudo-response.
These treatment regimens have effect on the MRI appearance of the brain parenchymal disease morphology. Earlier the disease extent and grading was based mainly on the degree of enhancement, which in turn is based on disruption of blood brain barrier. Now we understand that its neoangiogenesis rather than disruption of blood brain barrier which correlates with tumor grade. This forms the basis of MRI perfusion technique.
Pseudo progression is widely believed to be more frequent following concomitant RT-TMZ. By definition, pseudo progression subsides without further treatment but, in some cases, appears to progress with time into radiation necrosis or treatment related necrosis.
The diagnosis of pseudo progression is critical in the treatment protocol as, it may influence the clinical recommendation to continue with adjuvant chemotherapy rather than change to a second-line therapy.
Antiangiogenic agents such as Bevacizumab, an anti-VEGF antibody may produce a rapid decrease in contrast enhancement with a high response rate and 6-month progression-free survival, but with rather modest effects on overall survival.
The advanced imaging techniques like arterial spin labeling, dynamic susceptibility contrast perfusion imaging as well as spectroscopy help in differentiating these treatments induced changes from residual / recurrent tumor and thereby guide treatment protocol. A thorough knowledge of these entities and their imaging morphology with advanced MRI sequences is of utmost importance.
Keynote Forum
Doctor
Time : 11:50 AM-12:50 PM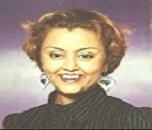 Biography:
M S Suchi is an experienced International Pre School Principal/Manager who learnt laughter exercises from many coaches around the world. She then designed laughter therapy which is being used in many places such as hospitals and senior activity centers. She provides individual and group therapy as well in educational and home settings. She now engages in building social awareness about depression and anxiety and the harm it brings to people, families and communities. Her aim is to encourage people to seek help early and get on the path to recovery.
Abstract:
There is a lack of awareness about what happy hormones are and what can be done to get them. People tend to feel unhappy for multiple reasons and sort towards addiction and alcoholism and commit suicides in some cases. Review of books and research shows that feeling good and taking care of our emotional well-being will resolve the problems of addiction, alcoholism and it will decrease suicide rates as well. Adopting laughter therapy and getting hormones which makes one feel good will help many to recover from depression and anxiety thus reducing suicidal rates. One needs to work on his/her energies using laughter therapy which is a positive approach for not having depression and anxiety or use it as a holistic way to recovery. The laughter therapy which includes ways to get the dosage of happy hormones promotes overcoming depression and anxiety using a fun way. Leading fulfilling lives encourages people to get a new life away from addiction and alcoholism. Repeated sessions must be conducted to remind people that the new life should go beyond just seeking medical and counseling help and also include rebuilding spiritual, physical, emotional, relational and mental health. The model has been put together for testing in many settings including hospitals, elderly homes and senior citizen centers. This is not a research book or paper. It is just an effort to demystify the help available for depression and anxiety. It is an attempt to motivate and encourage people to seek help and take a simple approach to remember and work on all aspects of their recovery.