Day 2 :
Biography:
J. Harini Christopher is the recipient of the Best Free Oral Paper awarded by the 21st World Congress on Mental Health, 2017 and another on mental health in the work place, WCMH, 2017 and co-author of Lester Fernandez Studentship, 2016. She obtained her Doctoral degree in Social Work. Prior to taking a position at Sampurna Monfort College, she worked as Professor at the CMR University, Bangalore and BALM, Chennai, affiliated to the TISS University, Mumbai and earlier at the Dept. of Psychiatry, SJMCH. She has worked in the field of mental illness for over 19 years and her main activities revolve around clinical work, academia and research relating to psychological well-being of different sections of society, which have been presented at National and International conferences and published. She has conducted training programs with NIMH, NTA, KPAMRC and RCI and founding board member of the Persons with Cerebral Palsy and Neuro Muscular Disorders and Board Director of the Centre for Counseling, Research, Training and Consultancy
Abstract:
Background & Aim: One of the lowest priorities in healthcare worldwide is perhaps that of maternal mental health. Post natal complications not only predispose to chronic or recurrent depression but consequently affect family and children's cognitive, behavioral and interpersonal relationships. Most studies are traditionally hospital-based, but more than half of all cases are not detected by healthcare providers. However, fewer studies have focused on the postnatal difficulties and associated risk factors of mothers attending the Pediatric OPDs (with their babies, 0-3 months for immunization), that often go undetected and hence remain, unmanaged.
Method: Brief and user-friendly self-assessment scales assessed socio-demographic and postnatal health (SRQ 20, WHO) using purposive sampling and descriptive cross-sectional design. Information was abstracted from 55 women who consented to participate and their confidentiality assured. Data was analysed using descriptive, T test and correlation analysis (SPSS 16).
Result: Mean age of respondents was 27.71 (4.13) and that of spouses were 32.33 (3.85) years. More women (46.7%) were in the 21-25 years age group, +2 educated (53%), equal number were housewives or working (50%), had arranged marriages (55.6%), gave birth to first baby (88.9%), female child (60%) and delivered by C-section (66.7%). Significant differences in psychological difficulties (p<0.05) seen in working mothers (35.38±3.82), but not due to type of marriage, sex of child or type of delivery. The overall scores on SRQ 20 were 33.97±4.76 (range 21-40), depressive symptoms were being unhappy 46.5%; worthlessness 16.3% and thoughts of ending life 34.9%, while somatic symptoms were handshake 51.2% and poor digestion 20.9%. Correlation was negatively significant with husbands occupation (p<0.05) and non-significant with husbands' education, income and respondents education, occupation, mode of delivery and gender of child.
Conclusion: Post natal difficulties affect 20% of mothers (best and most productive years) in developing countries, manifesting as Postpartum Depression (PPD). Unfortunately, India's reproductive health programs do not include services for prevention or treatment of PPD. The NMHP and the draft National Policy for Women (2016) are highlighting women's mental health on the public radar. Multi-disciplinary research, screening from non-conventional sources and multi-pronged services urgently needed.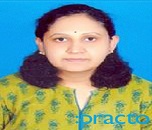 Biography:
Dr Mudaliar has continued academic engagements by conducting workshops/seminars for post graduate medical professionals and contributing in medical journals.
Her extensive work experience in renowned national as well as international centres has fine tuned her clinical judgement and communication skills especially with patients and their families.
Currently she is working as a Consultant in Department of Hematology-Oncology at B J Wadia hospital for Children, Parel, Mumbai.
Abstract:
Central Nervous System (CNS) complications in leukemia and lymphoma can be divided in two broad categories viz. due to CNS disease and secondly, due to complications of the therapy. Rarely an unrelated or coincidental complication may be encountered. The aim is to characterize CNS complications and MRI findings observed in leukemia and lymphoma patients. A retrospective analysis of data of 558 leukemia and lymphoma patients registered over 7 years period at B J Wadia Hospital Mumbai. The total numbers of patients with CNS manifestation at the time of presentation, during therapy or follow-up were 59 (10%). Patients with primary involvement of CNS were 16/59 (15 with blasts in CSF and 1 patient with lymphoma had changes on MRI but CSF was negative for blasts), 23/59 had secondary involvement, 2/59 had CNS symptoms unrelated to leukemia and 19/59 had CNS leukemia during or after completion of therapy. 2 patients had isolated ophthalmic/orbital relapse. Clinical presentations were proptosis in 3/59 patients, headaches in 22/59 patients, seizures in 5/59 and encephalopathy in 11/59 patients. 19 patients were asymptomatic; all asymptomatic patients had blast in CSF at the time of diagnosis or relapse. 23 patients with secondary CNS involvement included 5 patients of sagittal sinus thrombosis, 2 viral encephalitis, 3 methotrexate induced encephalitis, 6 in press, hemorrhage and extensive thrombosis in 1 APML case, ocular tuberculosis, CNS granuloma, infarct, radiation induced secondary neoplasm, cytarabine induced encephalopathy and brain abscess in one case each. 2 patients who had CNS involvement unrelated to disease had neuro cysticercosis, one of them a case of AML presented with seizures 1 month after diagnosis, was not on therapy till then, the other presented after completion of ALL maintenance. Patients with secondary CNS involvement had typical findings on MRI like PRESS in 6 patients, Thrombosis in 6, Infarct and Brain abscess accounted for 1 each, MTX induced leuco-encephalopathy in 2 patients, meningioma in 1, multiple granuloma in 1 and encephalitis in 2 patients. The child with orbital TB, presented with proptosis and was initially thought to have relapse but correct diagnosis was based on histopathology report, JC virus was confirmed in CSF virology studies. It can be concluded that neurological complications may have varied presenting symptoms and imaging abnormalities. It is important to have appropriate inputs from clinicians regarding the drugs used and intensity of therapy received. Radiologist with these inputs helps in arriving at correct diagnosis. Most of the time correct diagnosis can be made based on clinical history and radiology findings. Histopathology or microbiologic diagnosis is required in some patients. Special considerations to tuberculosis and neuro cysticercoisis should be kept in mind in developing countries. Treatment becomes challenging in these patients as the concomitant chemotherapy can be more toxic. Patients in our centre presented with ocular TB, CNS TB and AML with neuro cysticercosis have successfully completed therapy and are on regular follow-up without CNS complications.