3rd International Conference on
Neuro-Oncology and Brain Tumor
Singapore City, singapore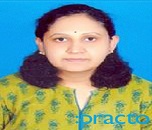 Biography
Dr Mudaliar has continued academic engagements by conducting workshops/seminars for post graduate medical professionals and contributing in medical journals.
Her extensive work experience in renowned national as well as international centres has fine tuned her clinical judgement and communication skills especially with patients and their families.
Currently she is working as a Consultant in Department of Hematology-Oncology at B J Wadia hospital for Children, Parel, Mumbai.
Abstract
Abstract : CNS involvement in paediatric leukaemia/lymphoma and radiology findings