Renowned Speakers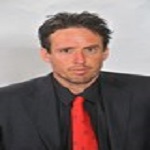 simon Raymond
Alumnus Melbourne University Australia

Catherine Maurice
Princess Margaret Cancer Center Canada

Frank van de Goot
Symbiant Pathology Expert Centre Netherlands

Nigila Ravichandran
Institute of Mental Healty Singapore

Atique Ahmed
Fienberg School of Medicine- Northwestern University USA

Loreto Yanez
Arturo Lopez Perez Foundation Chile

Lyzwinski Lynnette Nathalie
University of queensland Australia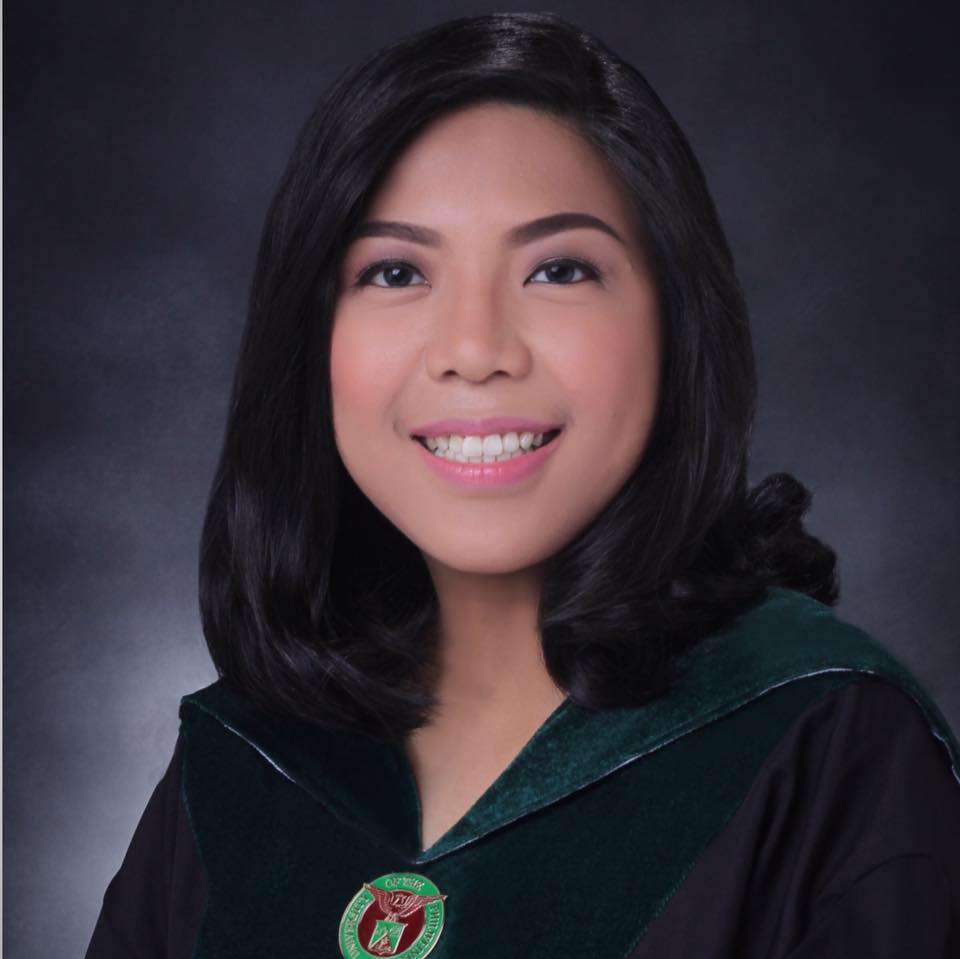 Bernadeth Lyn C. Piamonte
University of the Philippines Philippines
Recommended Global Oncology & Cancer Webinars & Conferences
NEURO ONCOLOGY 2023
Welcome Message
It is my privilege and sincere honour to have this opportunity to welcome our esteemed speakers and delegates from all around the world to the "10th International conference on Neuro-Oncology and Brain Tumor (Neuro-Oncology 2023)".
Our presenters and attendees come from an array of academia, clinics, private and government-sponsored laboratories and industries from across the globe. Numerous keynote and scientific presentations as well as poster exhibition presented during this 2-day conference will highlight some of the exciting developments in the fields of Neuro-oncology, brain tumor, pediatric neurooncology and diagnosis process, cancer imaging technologies, and cancer treatment. The conference will also provide attendees the opportunity to make and renew friendships, to network, and to collaborate on future endeavors and research projects. Hopefully, the activity of this conference will contribute to create a brain tumor free world someday.
We hope you will have an academically productive time at the 2023.
Yours Sincerely,
Brain Tumor Association
About Conference
The Conference Neuro Oncology 2023
We are happy to welcome you to the official website of 10th International Conference on Neuro-Oncology and Brain Tumor (Neuro Oncology 2023) during February 02-03, 2023 in Zurich, Switzerland with the theme of "Detection and Classification of Brain Tumors using the deep Convolutional Neural Networks" which covers wide range of critically important sessions. It's a platform to bring all the neurooncologists and brain tumor specialists together to share their experiences it's the amalgam of scientific research as well as innovative ideas.
Overview of Neuro-oncology and Brain tumour:
An important area of clinical Neuro-Oncology and Brain Tumour that is increasingly relevant as survivorship increases and as patients experience potential morbidities associated with new therapies. Neuro-Oncology is the study of Brain and Spinal cord neoplasms, many of which are (at least eventually) very dangerous and life-threatening (Astrocytoma, Glioma, Glioblastoma multiforme, Ependymoma, Pontine Glioma, and Brain stem tumors are among the many examples of these). Among the Malignant Brain cancers, Gliomas of the brainstem and pons, Glioblastoma multiform, and high-grade (highly anaplastic) Astrocytoma are among the worst.
Geographically market is segmented into Europe, North America, Latin America, Asia pacific, and Middle East and Africa. According to market study, Market Value for Neuro Oncology (i.e. on Brain Cancer and CNS Tumors) will be more than double to $ 623 Million by 2022. A major part of research is going on the top Universities on across the globe. Many companies are associated with various diagnostic instruments and other therapeutics. Besides this various societies and research labs are also associated in this research field.
Who Should Attend?
Directors
Head of Department
Professors
Industrial Researchers
Academic Scientist
Neuro-oncologist
Brain cancer specialists
Radiation Oncologists
Oncologists
Cancer Pharmaceutical Companies
Cancer Institutes
Neuropediatricians
Neurosurgeons
Radiation oncologists
Neuro-Pathologists
Rehabilitation Specialists
Research and Development Department.
Laboratory Professionals
Ph.D. Students
Upcoming researchers
Nursing scholars
Researchers
Business Delegates
Hospital presidents/CEOs/COOs/VPs/trustees
Hospital c-suite executives (operations, development, finance)
Healthcare consultants, vendors, and suppliers
Cancer program marketing and public relations professionals
Cancer Researchers and Students from academia in the research of Neuro-oncology, Neurooncology Associations, Brain cancer societies, cancer communities, Medical Colleges
Target Audience:
Academia: 65%
Industry: 25%
Others: 10%
Target Audience for the conference are Physicians and Allied Health Professionals in the field of:
Adult Medical Oncology
Pediatric Oncology and Hematology
Neuro-Oncology
Neurosurgery
Radiation Oncology
Neuropathology in cancer
Why to attend?
10th International Conference on Neuro-Oncology and Brain Tumor tends to bring together worldwide distinguished academics in the field of Neuro-oncologist, Oncologist, Radiation Oncologist, Medical Oncologists, pharmacologists, Brain cancer specialists, Pediatric Neuro Oncologists, Neuroscience Brain researchers, Public Health professionals, Scientists, Academicians, Industry researchers, Scholars to exchange about state of the art Research and Technologies and to bring discoveries of cancer to Patients. Attending International conference is for the Professional Development and to understand the current state of research and the challenges to future discovery.
The aim of the Conference is to provide a platform to academicians and practitioners from multiple disciplines to debate and deliberate on social change that is encompassed by innovation and technology.
For more details please visit: https://neurooncology.conferenceseries.com/
Who should sponsor/exhibit:
Hospitals, Health care
Educational Institutes
Cancer research Centers, associations, societies, industries, Communities, Cancer pharma industries.
Charitable Foundations focused on funding research, advocating for and supporting the needs
Benefits of attending:
Networking Opportunities, Grow Your Professional Network
Build Your Knowledge Base
Expand Your Resources
Meet Experts & Influencers Face to Face
Learning in a New Space
Break Out of Your Comfort Zone
New Tips & Tactics
Greater Focus
Top Industries Representation
Abstracts will be published in the conference souvenir and respective International journals
Each Abstract will receive unique (DOI) Number provided by Cross Ref
Website visibility to more than 35K visitors in less than 6 months
Laudable talks by the top-notch of the Global Scientific Community
The Serendipity of the Random Workshop
Will be felicitated with International Organizing Committee Member (IOCM)
Remarkable Awards and Global Recognition to meritorious Researchers
Sessions And Tracks
It is our pleasure to invite you for the conference "10th International Conference on Neuro-Oncology and Brain Tumor" going to be held during February 02-03,2023 in Zurich, Switzerland.
The main theme of our conference is "Detection and Classification of Brain Tumors using the deep Convolutional Neural Networks"which covers wide range of critically important sessions.
Around 1 billion people, nearly one in six of the world's population, suffer from Brain disorders like Neuro oncology, Brain tumor, Metastatic cancer, Glioblastoma multiforme, Meningioma, Astrocytoma, Brain injuries and pediatric neuro oncology.
The World Health Organization estimated that Brain disorders affect up to one Billion people Worldwide. In fact, Brain diseases make up 11% of the World's disease burden, not including mental health and addiction disorders.
Track 1: Neuro-Oncology
Neuro-oncology is defined the study of brain and spinal cord neoplasms, many of which are (at least eventually) very dangerous and life-threatening (astrocytoma, glioma, glioblastoma multiforme, ependymoma, pontine glioma, and brain stem tumors are among the many examples of these). Among the malignant brain cancers, brainstem glioma and pons, glioblastoma multiforme, and high-grade (highly anaplastic) astrocytoma are among the worst. In these cases, untreated survival usually amounts to only a few months, and survival with current radiation and chemotherapy treatments may extend that time from around a year to a year , possibly two or more, depending on the patient's condition, immune function, treatments are used, and the specific type of malignant brain neoplasm.
Global Central Nervous System Drugs market to grow at a CAGR of -3.2% over the period 2011-2019. The global central nervous system (CNS) therapeutics peddle has been forecast to reach US$135 billion by the year 2018, which increases in disease ubiquity rates due to increase in population, introduction of new drugs, and increased outgo on healthcare.
Track 2: Brain Tumor
A brain tumor is occurs when abnormal cells form within the brain. There are two main types of tumors: cancerous (malignant) tumors and benign (non-cancerous) tumors. Malignant tumors can be divided into primary tumors, which start within the brain, and secondary tumors, which have spread from elsewhere, known as brain metastasis tumors. All types of brain tumors may produce some symptoms that vary depending on the part of the brain involved. These symptoms may include headaches, seizures, muscle weakness, problems with vision, vomiting and mental changes. The headache is classically worse in the morning and goes away with vomiting. Other symptoms may include difficulty walking, dizziness, speaking or with sensations. Any brain tumor is inherently serious and life-threatening because of its invasive and infiltration character in the limited space of the Intracranial Cavity.
Track 3: Metastatic Cancer
Metastatic Cancer can spread from where it obtained to another part of the body (such as the breast or lungs). Metastatic tumors are considered cancer and are malignant. The cancer in another part of the body is called as metastatic or secondary cancer. For an example, when colon cancer spreads to the liver, the cancer cells in the liver are colon cancer cells. It is metastatic colon cancer, not liver cancer.
Metastatic cancer is also called:
metastatic tumour, tumours or disease
metastasis (one cancerous tumour)
metastases (more than one cancerous tumour)
Brain Metastasis
Track 4: Meningioma
Meningioma is referred as to slow growing Brain tumors, but their origin is not from the Brain tissue. Meningitis are often benign tumors arising from the Arachnoidal cells of Meninges of the brain and spinal cord. Meningiomas usually grow inward slowly, causing pressure on the Brain or Spinal cord. They interfere with the normal functions of the Brain after reaching large size. They represent about one-third of all Primary Brain Tumors and occur most frequently in middle-aged females.
Track 5: Neoplasms
Neoplasm is defined an abnormal growth of tissue, which forms a mass that commonly referred to as a Tumor. Neoplasm can be caused by an Abnormal Proliferation of Tissues, that which can be caused by Genetic mutations. Not all types of Neoplasms causes a tumorous overgrowth of tissue. Malignant Neoplasms are derived from epithelial cells called Carcinomas. The growth of a neoplasm is an uncoordinated with that of the normal surrounding tissue, and it persists growing abnormally, even if the original trigger is removed.
Track 6: Pediatric Neuro oncology
Paediatric Neuro oncology is the term used to encompass all malignant conditions among children with cancer, including blood conditions such as leukaemia, paediatric oncologists and paediatric haematologists, work within a national framework of cancer to ensure they provide the most effective care. The major range of cancers in children include leukemia, lymphomas brain tumors. Most of the cancers affecting children differ from those affecting adults. They occurs different parts of the body; appear differently under the microscope and respond differently for treatment. Treatment is frequently complex and intensive but cure rates among children are much higher than for most adult brain cancers/neuro oncology.
Brain Tumors:
Diagnosis & Treatment of neuro oncology
Risk Factors Associated
Paediatric neuro Oncology Nursing
Medications & Care for Neuro Oncology
Leukemia
Track 7: Gangliocytomas
Gangliocytoma is rare indolent CNS tumours which are made up of mature neurons arising anywhere within the Neuroaxis. They differ from gangliogliomas as they lacks of neoplastic glial cells. Treatment involves surgical removal of the tumour. These are Neuroepithelial Tumors which line the ventricles of the brain and produces Cerebrospinal fluid.
Track 8: Choroid Plexus Tumor
Choroid Plexus Tumor arises from Brain tissue that invades nearby tissue and spread widely through the cerebrospinal fluid. Other brain tumors like choroid plexus tumors are also "graded." Choroid Plexus Neoplasms are rare, Primary Central Nervous System (CNS) tumors derived from Choroid Plexus Epithelium that are seen predominantly in children.
Track 9: Brainstem Glioma
A Brainstem glioma is an aggressive and dangerous Cancerous Glioma Tumor in the brainstem which starts in the Brain or Spinal cord tissue and typically spread throughout the Nervous System of brain. It is more diagnosed in children and young adults under the age of nineteen. Symptoms of Brainstem glioma can develop slowly and may go unnoticed since months. A sudden onset symptoms are tends to occur with more rapidly growing high-grade tumors. In other cases, the symptoms may arise immediately. Unlike most Brain tumors, Brainstem Glioma is not often treated with Neurosurgery due to vital complications Parts of the Brain. Without treatment, the life expectancy is typically a few months from the time of diagnosis.
Track 10: Neuropsychology in Cancer
The Psychosocial and Neurocognitive functioning of several cancer patients and survivors deleteriously affected by various treatments of Malignant tumors such as Chemotherapy, Radiotherapy and Hormonal therapy. Oncology researchers and Clinicians are increasingly Cognizant of the negative effects of Cancer and its treatments on the Brain and its mental processes and Cognitive outcomes.
Neuropsychology in Cancer features the current findings on the Neuropsychological effects of the Cancers and their treatments along with the most promising Neuropsychological and behavioural health interventions available to mitigate these deficits.
Track 11: Angiogenesis in neuro Oncology
Angiogenesis theatrically a critical role in the maturation and spread of cancer, it also plays a major role in the transition of tumor cells from a benign state to a malignant (cancerous), leading to the use of angiogenesis evasion in the treatment of cancer.
Track 12: Novel Therapies in Neuro-Oncology
The Response Assessment of Neuro-Oncology (RANO) Working Group is an international, Multidisciplinary effort to develop new standardized response Clinical trials in Brain tumors. The Surgery Working Group of Neuro oncology identified surgically related End-point evaluation problems that were not addressed in the original MacDonald criteria. This led to the initiation of an International effort in Neuro Oncology to develop Novel Response and Progression Assessment Criteria.
Track 13: Advancements in Neuro-Oncology
In low-grade Gliomas, stereotactically guided conformal Radiotherapy should lead to a significant reduction of Radiation-associated late toxicity, while it selected groups of high-grade Gliomas the use of adjuvant or Neo-adjuvant Chemotherapy may improve survival. In primitive Neuroectodermal Tumors Prognostic Biological markers have been identified that are undergoing prospective evaluation. Infants the use of post-surgical chemotherapy alone may allow the postponing of Radiotherapy for selected cases. For patients with localized Medulloblastomas a new standard treatment is to emerging that uses reduced-dose Craniospinal Radiotherapy followed by Platinum-based chemotherapy, while in Supratentorial primitive Neuroectodermal tumours future treatment will be aimed at improving local control.
Track 14: Brain and Spine Neurosurgery
Neurosurgery is a complex surgical method that presupposes treatment, diagnosis, and rehabilitation of disorders affecting any region of the Nervous System. Some of the preponderance common Neuro surgeries are skull base surgery, Image Guided Surgery, Laser Surgery, Spinal Neurosurgery and Neuro surgical treatment.
The Global Neurosurgery market is expected to raise 11.75% over the session of 2014-2019. Neurosurgery session includes Image Guided Surgery, Laser Surgery, Surgical operation for brain fibro adenoma, Spinal Neurosurgery, Skull base surgery, Neuro surgical treatment, Geriatric Neurosurgery, latest innovations and techniques.
Track 15: Advancements in Brain Tumor
The upcoming implementation of Neurosurgical ablation device that provides controlled therapy for brain lesions those are difficult to reach and treat. This tool, will allow us to introduce the probe into the tumor and destroy it without having to perform a Surgical Operation of Craniotomy.
Recent advances and treatment for brain tumors much safer and more successful. Some of these newer techniques are include.
Antiseizure/Antiepileptic Drugs (AEDs)
Steroids
Surgery: The goal of surgery in the treatment of metastasis is to maximally remove tumor while leaving patients with good function
Radiosurgery: A non-invasive technique that delivers numerous narrow, precisely aimed, highly focused beams of ionizing radiation that converge at a specific point.
Radiation therapy: X-rays and other forms of radiation can destroy tumor cells or delay tumor growth.
Chemotherapy: The use of drugs to kill rapidly dividing cells. It can be taken orally or intravenously.
Targeted therapy: The focus on a specific element of a cell, such as molecules or pathways required for cell growth, in order to use them as a target.
Track 16: Brain Tumor Diagnosis
The following are the steps involved in Brain Tumor Diagnosis;
A neurological exam: A neurological exam may include, among other things, checking your vision, hearing, balance, coordination, strength and reflexes. Difficulty in one or more areas may provide clues about the part of your brain that could be affected by a brain tumor.
Imaging tests: Magnetic Resonance Imaging (MRI) is commonly used to help diagnose brain tumors. In some cases a dye may be injected through a vein in your arm during your MRI study.
A number of specialized MRI scan components — including functional MRI, perfusion MRI and Magnetic Resonance Spectroscopy
Other imaging tests may include Computerized Tomography (CT) scan and Positron Emission Tomography (PET).
Tests to find cancer in other parts of your body: If it's suspected that your Brain tumor may be a result of Cancer that has spread from another area of your body, your doctor may recommend tests and procedures to determine where the cancer originated. One example might be a CT scan of the chest to look for signs of Lung Cancer.
Collecting and testing a sample of abnormal tissue (biopsy): A Biopsy can be performed as part of an operation to remove the Brain tumor, or a Biopsy can be performed using a needle.
A stereotactic needle biopsy may be done for brain tumors in hard to reach areas or very sensitive areas within your brain that might be damaged by a more extensive operation. Your Neurosurgeon drills a small hole into your skull. A thin needle is then inserted through the hole. Tissue is removed using the needle, which is frequently guided by CT or MRI scanning.
The Biopsy sample is then viewed under a microscope to determine if it is cancerous or benign. This information is critical to establish a diagnosis and prognosis and, most importantly, in guiding treatment.
Track 17: Radiation Oncology
Radiation Oncology encompasses all facet, of research that whack, on the treatment of cancer using radiation. It discloses verdict in molecular and cellular radiation oncology, radiation technology, radiation physics, and clinical oncology.
Track 18: Medical Treatment of Metastatic Cancer to the Nervous System
A Metastatic Cancer which has spread from the primary site of origin into different area of the body parts. That occurs in about one-fourth of all cancers that spread through the body. Treatment for Metastatic Cancer which aims to slow the growth or spread of the Cancer. Treatment depends on the type of cancer, where it started, size and location of the Metastasis and other factors for proper care.
The primary tumor may be found by examining tumor tissues from the brain. Tests may include; Cerebral Angiography, Mammogram, Chest x-ray, CT scans of the Chest, Abdomen, and Pelvis to find the original tumor site, MRI of the Brain, Lumbar puncture, EEG.
Track 19: Treatment of cancer related complications
Occurrence of Cancer related complications are seen during Chemotherapy because the dividing blood cells in bone marrow are also prone to damage from medications used in treatment also many of these side effects can be attributed to low blood counts. In rare cases, some Chemotherapy drugs can cause Heart damage or trigger another cancer such as Leukemia.
Past Conference Report
The 9th International Conference on Neuro-Oncology and Brain Tumor which was held during December 22-23, 2022, with the theme of "Neuro Oncology and Treating Brain Tumour challenges with COVID-19 pandemic" received a spectacular response.
With the active participation and support of the Organizing Committee Members, Editorial Board Members and impressive presentations of all eminent scientists, endowed researchers and young student community made this conference one of the most successful and fruitful events in Asia pacific Conferences.
The conference was initiated with a warm welcome note from our Honorable guests and followed by Keynote sessions. We would like to convey the great appreciation to our keynote speakers and speakers for the conference who contributed a major part to the success of this event.
The highlights of the meeting were the enlightening keynote lectures from:
Mihaela Pungan, Victor Babes University of Medicine, Romania
Abrar Aljunaid, King Faisal Specialist Hospital and Research Center, Saudi Arabia
Tracey Hunter, Private Practice – Gold Coast Australia
Neuro Oncology 2022 would also like to thank the following speakers for their splendid presentations on their research.
Suchi Deshpande, Happiness Strategist and Laughter Coach, Singapore
Ajay Samuel, Barts cancer Institute, UK
Tristan Barnett, Strategicgames, Australia
Niharika Prasad, Dr.D.Y.Patil Medical College,India
Swastika Mishra, Institute of Neuclear Medicine and Allied Sciences, India
Minoo Sharbafshaaer, Kurdestan University, Iran
Neera Yadav, School of Life Sciences | University of Hyferabad,India
Nirmal Kumar Bera, North Bengal Medical College,India
Arunava Datta, North Bengal Medical College,India
Varanporn Panasittivana, Mahidol University, Thailand
Chonticha Rodchuea, Lopburi Cancer Hospital, Thailand
Wanipa Wongnate, Lopburi Cancer Hospital, Thailand
We earnestly thank the Organizing Committee Members, Participants and Media Partners for their thoughtful presence and liberal support, without which the conference would not have reached the apex of success. Your response is our inspiration; recalling this maxim and seeing the triumph of Neuro-oncology 2022, International Conferences would like to announce the commencement of the "10th International Conference on Neuro-Oncology and Brain Tumor" scheduled during February 02-03, 2023 in Zurich, Switzerland.
We welcome all the eminent researchers, professors, students and delegate participants from worldwide to partake in this forthcoming gathering to witness invaluable scientific discussions and add to the future advancements in the field of Neuro-oncology and brain tumor.
Let us meet again Neuro-Oncology 2023
For more details: https://neurooncology.conferenceseries.com/
Market Analysis
Neuro-Oncology 2023 welcomes attendees, presenters, and exhibitors from all over the world to Zurich, Switzerland. We are delighted to invite you all to attend and register for the 10th International Conference on Neuro-Oncology and Brain Tumor which is going to be held during February 02-03, 2023 in Zurich, Switzerland.
The organizing committee is gearing up for an exciting and informative conference program including plenary lectures, symposia, workshops on a variety of topics, poster presentations and various programs for participants from all over the world. We invite you to join us at the (Neuro-Oncology 2023), where you will be sure to have a meaningful experience with scholars from around the world. All members of the (Neuro-Oncology 2023) organizing committee look forward to meeting you in Seoul, South Korea.
For more details please visit- https://neurooncology.conferenceseries.com/
Importance and Scope:
10th International Conference on Neuro-Oncology and Brain Tumor is a unique forum to bring together worldwide distinguished academics in the field of neuroscience and neurology, Brain researchers, public health professionals, scientists, academic scientists, industry researchers, scholars to exchange about state of the art research and technologies.
Aim of this conference is stimulate new ideas for treatment that will be beneficial across the spectrum of Neuroscience.
Conferences, National symposiums and Workshops provide a dedicated forum for the advancement, execution and exchange of information about Neuroscience and its allied areas.
Why Switzerland?
Switzerland is famous for its mesmerizing alpine scenery, luxury branded watches, and deliciously milky chocolate. A melting pot of many different cultures, Switzerland is also known for its alluring cities and scenic train rides that showcase the best of the country's natural vistas.
Conference Highlights:
Neuro-Oncology
Genomics & Molecular Neurology
Neurological Disorders
Geriatrics Neurology
Neuro-Oncology & Tumours
Neuroimaging & Neuroradiology
Brain Mapping & Biomarkers
Neuro-endocrinal Immunology
Neurogenesis and Neuroregeneration
Advancements in Brain Tumor
Neurosurgery and Spine Surgery
Neurodegenerative Disorders
Computational Neuroscience
Cognitive and Behavioral Neuroscience
Clinical Neurology and Nursing
Neuro-pharmaceutics and Neurophysiology
Neuro-therapeutics & Case Studies
Para Neoplastic Neurological Syndrome
Treatment of cancer related complications
Medical Treatment of Metastatic Cancer to the Nervous System
Brain Tumor Diagnosis
Why to attend???
Neuro-oncology and Therapeutics is a unique forum to bring together worldwide distinguished academics in the field of neuroscience and neurology, Brain researchers, public health professionals, scientists, academic scientists, industry researchers, scholars to exchange about state of the art research and technologies.
Aim of this conference is stimulate new ideas for treatment that will be beneficial across the spectrum of Brain disorders.
A Unique Opportunity for Advertisers and Sponsors at this International event:
https://neurooncology.conferenceseries.com/sponsors.php
Major Associations around the Globe
Neuropathy Association
The brain & behaviour research foundation
Alzheimer's Association
American Academy of Neurology
European Neurological Societies
World Federation of Neurology
Spanish Society of Neurology
Major Neurological Associations in Italy
Hilarescere Foundation in Italy
Italian MS society in Italy
Southern Clinical Neurological Society
ESNR European Society of Neuroradiology
Vision sciences society
Around 20 associations of Neurology are there in Germany
German Neurological Society
Society Of Neuroscience
European Paediatric Neurology Society
German Society Of Neurosurgery
Munich Canter Of Neuroscience
International Society Of Neurochemistry
German Association For Psychiatry, Psychotherapy And Psychosomatics
German Neurological Society
German Stroke Society
European Paediatric Neurology Society
Einstein Center for Neurosciences (ECN)
Bernstein Center for Computational Neuroscience
The World Society for Stereotactic and Functional Neurosurgery
Bernstein Center for Computational Neuroscience
Society for Neuroeconomics
European Neurological Society
The European Association Of Neurosurgicalsocieties (EANS)
Major Cleveland Clinics and Hospitals for Neuro-Oncology & Neurosurgery across the globe:
Neurological Institute at Cleveland Clinic Abu Dhabi
The Gerry & Nancy Pencer Brain Tumor Centre Toronto, Canada
Brain Tumour Foundation of Canada
Sunnybrook Health Sciences Centre
Municipal Nerve Hospital, Japan
Naval Hospital Yokosuka, Japan
St. Luke's International Hospital, Japan
National Hospital for Neurology and Neurosurgery, Queen Square
Walton Centre, Liverpool
Royal Hospital for Neuro-disability, Putney
London Bridge Hospital
St George's Hospital, UK
King's College Hospital, UK
Clinic NeuroVita, Russia
Beacon Hospital, Malaysia
List of cancer drugs approved by the FDA for use in brain tumors
Gliolan
TRXE-009
Temozolomide
Afinitor (Everolimus)
Afinitor Disperz (Everolimus)
Avastin (Bevacizumab)
Becenum (Carmustine)
Bevacizumab
BiCNU (Carmustine)
Carmubris (Carmustine)
Carmustine
Carmustine Implant
CeeNu (Lomustine)
Everolimus
Gliadel (Carmustine Implant)
Gliadel wafer (Carmustine Implant)
Lomustine
Methazolastone (Temozolomide)
Temodar (Temozolomide)
Target Audience:
Directors, Neurologist, Neurosurgeons, Psychiatrist, head of department, Professors and Students from Academia in the research of Neuroscience.
Target Audience:
Academia 60%
Industry 30%
Others 10%
Top universities globally working in the field of Neuroscience:
Dalhousie University
Leiden University- Neither land
Temple University USA
University Oklahoma
Boston Coll USA
Florida International University
University California – Davis
University Sheffield
University Manchester
University of Nottingham
Cardiff University
University of Toronto – Canada
A major part of research is going on the top Universities on Neuro-Oncology across the globe:
Stanford University in California
Columbia University Medical Center
UC San Diego
CERN Medical Research
University of Wolver Hampton
University of Chicago
University Hospital Heidelberg
University of Michigan Health System
Duke University in Durham, NC
Washington University in St. Louis, MO
University of California
Harvard Medical School
UCSF School of Medicine
Perelman School of Medicine
Yale School of Medicine
Maryland School of Medicine
Warren Alpert Medical School
University of Virginia.
University of Rochester Medical Centre
Major Associations and Societies of Neuro-Oncology and Brain Tumor Worldwide:
Asian Society for Neuro-Oncology
Australian Oncology Social Work Inc
SNO Society for Neuro-Oncology
Royal Society of London
American Society of Clinical Oncology
American Academy of Neurology
The brain & behavior research foundation
World Federation of Neurology
ESNR European Society of Neuroradiology
Vision sciences society
American Brain Tumour Association
American Cancer Society
European Scientific Society
Canadian Cancer Society
National Brain Tumor Society
The Neuro Association
British neuroscience association
British Neuro-oncology Society
European Scientific Society
Canadian Cancer Society
To Collaborate Scientific Professionals around the World
Conference Date February 02-03, 2023
For Sponsors & Exhibitors
Supported By
All accepted abstracts will be published in respective Conference Series LLC LTD International Journals.
Abstracts will be provided with Digital Object Identifier by